[Fuente: www.houzz.com | Imagenes: Cliente]
Customer: Mr. Teijeiro
Relation: Customer
Project date: September 2015
Project price range: 10.000 € – 49.999 €
Covadonga has been much more than a decorator. From the beginning she tried to deeply understand our taste and preferences. She committed herself to discover our personality and adjust her ideas to our lifestyle.
We could evaluate her work in 3 +1 different phases:
PHASE 1 – BRAINSTORMING + PROJECT PRESENTATION
Covadonga asked us what our intention was. We shared our thoughts and explained to her our habits and family gatherings. After a conscientious walk around the house with her measuring tape, she came up with her spontaneous ideas. Some of them were amazing, some of them where daring but all of them were exposed and presented with a contagious enthusiasm.
A couple of days after, we were expecting some infographics; She came home with her computer and started showing us concepts, ideas and photos inspired by what she had learnt from our conversation and our lifestyle. We loved the ideas and decided to move forward.
PHASE 2 – WORK-IN-PROGRESS
The next step was exciting. Many things to choose, many decisions to make and very few days to make our minds…
Covadonga made our decision process pleasant and easy by showing us her selection among tens of different items such as types of table, wallpapers, materials and suppliers. We felt that we had fully connected with her and moved on quite fast.
We made things even more difficult for her when we told her that we would like everything to be finished by our daughter's birthday! Far from feeling anxious, she coordinated her team of professionals to have everything done in a 5 days period.
The work-in-progress beat our expectations. Her team of professionals were superb, fast and neat. We did not feel we were living in a zero zone at any time. Her team was prepared for not only perform their duties but to react in case of finding any difficulty.
PHASE 3 – RESULTS
For the first time in our lives, we could see that a decorator can perform her tasks within the time scheduled. Everything was finished by the time we wanted it to be ready and the final result was amazing.
Covadonga worked a miracle! We could not recognise our house. Spaces seemed bigger, tailored-made furniture made every zone to look great and every single detail had been thoroughly chosen.
We could not be happier… or at least that is what we thought…
BONUS PHASE – AFTER PROJECT
After all the time that we had spent together, we developed a strong relationship with Covadonga. It was several weeks after finishing the project when she called us after one of her trips to Paris. She had seen some items and had thought of our house. She was so sure that we were going to love them – and so we did – that she bought and brought them to our place.
We strongly recommend Covadonga Cánovas work. Her taste, enthusiasm and ideas made everything easy and the final result was fantastic. Don't hesitate and just give her a try to discover how to change your place and enjoy it as it were brand new.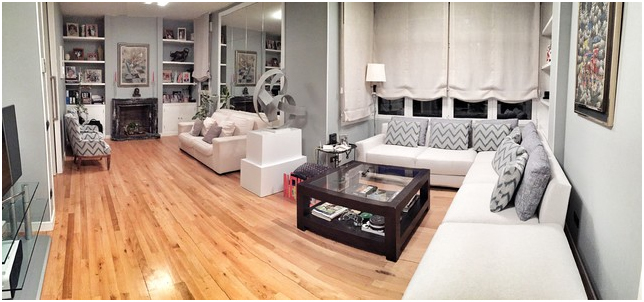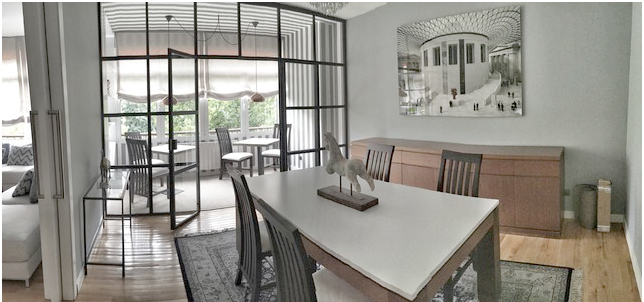 View the entire review in this link: http://www.houzz.es/viewReview/517992/Covadonga-C–novas-review
https://www.covadongacanovas.com/wordpress/wp-content/uploads/2016/01/valoracion.jpg
500
600
covadongacanovas
https://www.covadongacanovas.com/wordpress/wp-content/uploads/2019/01/logo45.png
covadongacanovas
2016-01-05 13:52:17
2016-04-26 13:56:54
The review of a customer